Lymphoedema & Lymphatic Therapist

Lesley Logan - Lymphatic & Lymphoedema Therapist | Clinic Director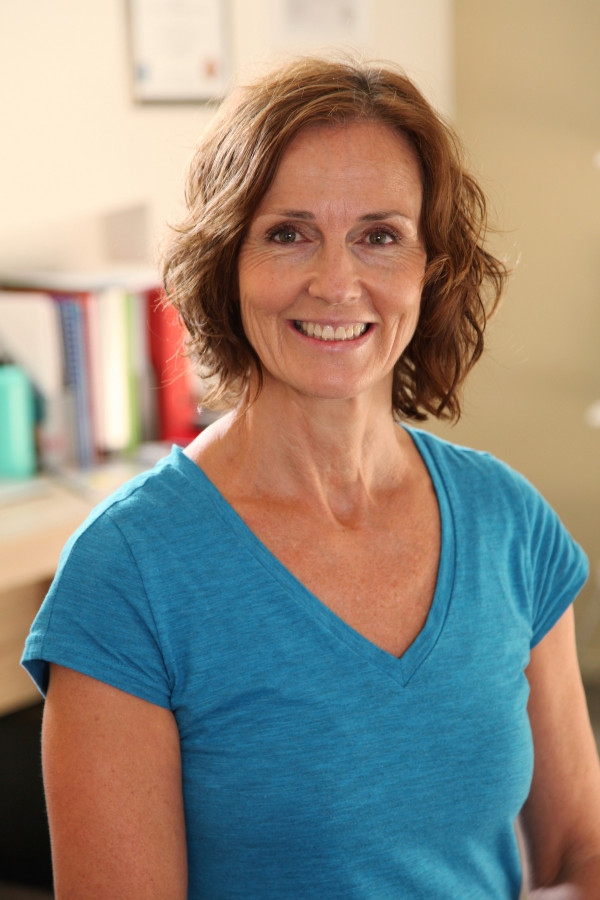 Lesley is a certified and registered lymphatic and lymphoedema therapist and has operated her private clinic in Queenstown for 8 years.
She is also the only therapist trained in the Dr Vodder method of Combined Decongestive Therapy (CDT) currently working in Southland & Otago treating lymphoedema.
TRAINING
​Manual Lymphatic Drainage & Combined Decongestive Therapy (CDT) Level 3 - Dr Vodder School International
Diploma Remedial Massage Therapy (Hons) - Canterbury College of Natural Medicine
Cert. Medical Taping Concepts Lymphatics (MTC practitioner)
Cert. Prospective Screening & Early intervention for Lymphoedema - ALERT Education Macquarie University, Sydney
Lesley also attends webinars and conferences on lymphology and lymphoedema management through the Australasian Lymphology Association (ALA)​ which provides up to date research, advances in treatment & diagnostics of lymphoedema and latest applications and garments in compression therapy.
As a Dr. Vodder therapist she attends re-certification training every 2 years.
MEMBERSHIPS/ASSOCIATIONS
​Australian Lymphology Association (ALA)
Lymphoedema Therapists NZ (LTNZ)
National Lymphoedema Practitioner's Register (NLPR)
Massage New Zealand (RMT Level 7)
How did Lesley become a 'Lymphie'?
After training in Remedial Massage Therapy in Christchurch, where she was an avid road cyclist, she had a couple of Manual Lymphatic Drainage (MLD) treatments for oedema (swelling) for her wrist due to an overuse injury from riding. She discovered that rather 'miraculously' the swelling went down to return to almost normal appearance, had less pain and more range of movement.​
It intrigued her that a gentle non-invasive treatment with the lightest of touch could do this! So she quickly enrolled for an MLD certificate introduction course at Hands On Lymphatics where she trained to treat a host of health conditions and injuries plus assist people with lymphoedema (chronic swelling).
Lesley then went on to further her study in Australia and passed exams to become a Dr. Vodder Lymphatic & Lymphoedema therapist (Emil Vodder was the grandfather of this structured lymphatic technique).
This gave her recognised training to manage lymphoedema & lipoedema and offer Combined Decongestive Therapy. She was then able to become an member of the Australasian Lymphology Association (ALA) and be listed on the NLPR (National Lymphoedema Practitioner's Register) for New Zealand and Australia.
Lesley would love to see full government funding in New Zealand for lymphoedema and lipoedema, so people may manage these lifelong chronic conditions without the worry of affording treatments and compression garments.
Most often secondary lymphoedema unfortunately is a risk associated with cancer treatments when lymph nodes and lymphatic vessels are removed and the system is impaired.
Two of Lesley's sisters have endured breast cancer treatment and are survivors..one did get lymphoedema in her breast and chest wall but diagnosed early at stage I. After receiving lymphoedema therapy in the UK to manage this, it has since improved.
When she tells people what she does and mentions the word 'lymphatics' their eyes glaze over!..so please read these web pages, they are full of information on your lymphatic system, how it functions and how we can improve the flow of lymph to assist so many health conditions and traumas not just lymphoedema.

Everything started making sense, and with Lymph Clinic's ongoing support and treatments, I started to believe that I could live with Lymphoedema
Cindy, Queenstown
After 3 months of treatments I was able to lower my prescription and do away with it completely after 6 months
Loretta, Wanaka
I haven't had a headache for at least a few days. I'm unsure exactly how long I've been pain free in my head, but it's a break through!
Carol, Central Otago